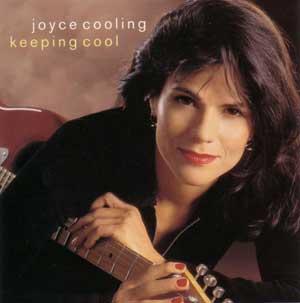 Lista de temas:
Callie
Want To Coast? (Intro To Coasting)
Coasting
Ain't Life Grand?
Out Of A Movie
Before Dawn
China Basin
Simple Kind Of Love
Little Five Points
Gliding By
Los músicos:
Joyce Cooling: voz, guitarra
Jay Wagner: teclados, programación de sintetizadores, coros
Gary Calvin: bajo
Billy Johnson: batería
Peter Michael Escovedo III: percusión
Ficha técnica:
Fecha de lanzamiento: Septiembre 28 de 1999
Grabado en: The Club House, San Francisco, California.
Joyce Cooling es una excelsa guitarrista, vocalista y compositora de jazz, que hace del eclecticismo en su reportorio una marca de fábrica. En este disco, hay un fuerte acento en el smooth jazz, con toques dance –como en el tema que lo inicia, el hitero Callie- y fraseos de voz que pasan del scat a transformarse en un instrumento más. A sacarse los prejuicios de encima que bien vale pegarle una escuchada.
Calidad: CBR 320 kbps